Prayers for Unfolding Ultimate Health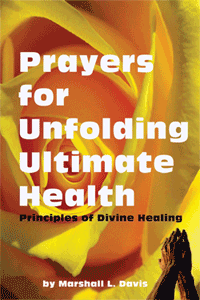 Order a copy Now.
If you believe that prayers and devotions can penetrate you like an x-ray and activate healing in you better than a medicine, we have a book you have got to read. Even if you just want to try out the power of visualization therapy backed by divine principles, this book has the fuel you need to rocket your thoughts, words and deeds to "wholesome holy living." This prayer book puts in your hands, three awesome and in-depth affirmations. These three prayers draw from the beauty of healing philosophies from across the world to produce an intense awakening of your body's natural and divine ability to be healthy, happy and wise. In one volume you get the prayers (which I–and several others–have found to be both inspiring and effective), plus you get an understanding of the principles mentioned in the prayers with references to the Christian scriptures that support them. Get you copy today! Author Signature? Signed $10.00 USD Unsigned $7.00 USD
Content for class "clearfloat" Goes Here

Understanding Is
My Perfect Jewel


A message for 2014 from the Files of our Founder, Mildred Davis Miller.


From the archives of our founder, the Illuminate Supreme Mother Mildred Davis Miller, we have pulled a message for 2014. The theme of the message is to Understanding Is My Perfect Jewel. [Click Here to see message] The message urges us to get an understanding. (Proverbs 4:5) She asks us to understand our soul, consciousness, mind and our mental and physical bodies. She also ask that we learn to connect with our inner guides through meditation.
Content for class "clearfloat" Goes Here

Inspirational Words Collection




For a collection of devotional clips, tidbits and happenings, you should check out our "Inspiritual Words" Page. Click Here.

Holy Lance
Of Truth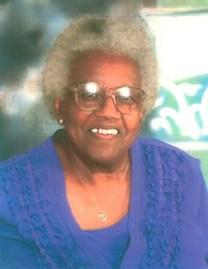 Supreme Mother
Aletha Rovenia
Davis-Drake



Mother Alethea Rovenia Davis Drake, whose name means the Holy Lance of Truth has moved on to a more glorious battle for the Lord. She entered into rest July 10, 2012. She was a Master Class graduate of the Spiritual Guidance Temple of Truth and former operator of the Candle Light Shop in Miami, FL. She was coronated as the "Supreme Mother" at the temple on November 21, 2010. Click here to view her memorial page.